Residents walking into Norwich City Council's offices used to have to give their information to a customer service adviser, take a number and wait their turn to speak to someone from the service they required. Not having a designated time could mean long waiting times and frustrated visitors. It was the same process used by many councils up and down the country.

But by digitising the appointments process, Norwich has improved the experience for visitors and achieved significant efficiencies for the council.
Background
Norwich City Council's digital transformation set-out to reduce transaction costs, decrease processing time and offer residents 24/7 service.
The council launched a new responsive and user friendly website on JADU Continuum CMS (Content Management System) and developed new eforms using JADU Continuum XFP (X Forms Professional), which made it easier for residents to access digital services and improved data gathering for the council.
It then moved to JADU Continuum CXM (Customer Experience Management).
"We wanted to implement the full 360 customer experience and enable effective self-service. JADU Continuum CXM enables customers to submit service requests online, track them and be continuously updated as to the status. This transparency means they're kept fully in the loop and do not need to chase updates," says Peter Large, service improvement officer at Norwich City Council.
VIEW: Peter Large gives an overview of the process of implementation
Appointments and JADU Continuum
To improve the appointments experience, Norwich took out a single Office 365 Business Account and connected it through a simple integration to its Jadu Continuum platform.
Residents can now digitally book their own appointments with their required service areas and are provided with an exact date and time, meaning they don't have to hang around.
Touch screens in the walk-in customer contact centre allow visitors to effectively self-serve. The service areas come to collect those that have checked in for scheduled appointments, removing the need for intermediaries.
To date over 25,000 appointments have been booked using XFP forms linked to a single Office 365 Business Account.
Not only has the move improved the customer experience, it has also contributed to significant efficiency gains by reducing the requirement for front-line staff.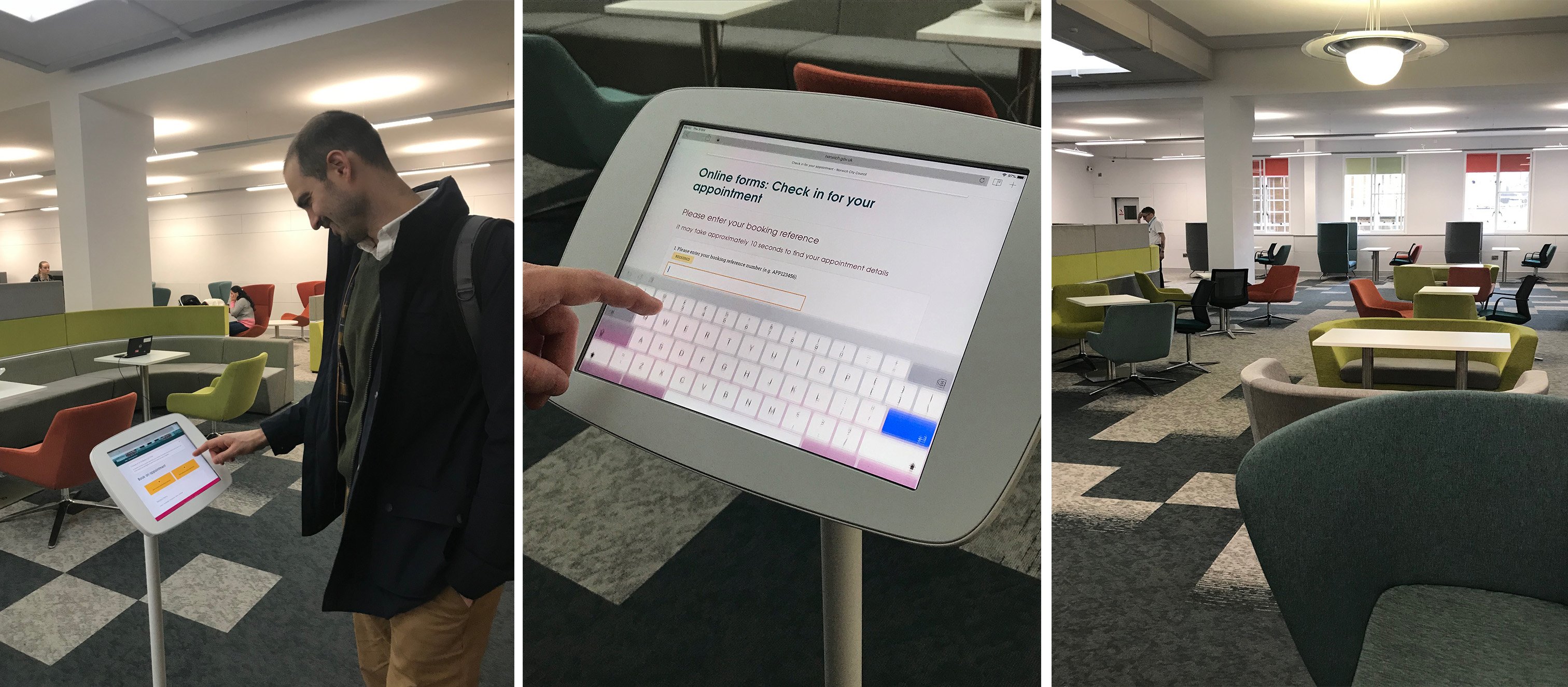 Every council has to manage 'Appointments' and Norwich's approach should certainly provide food for thought!